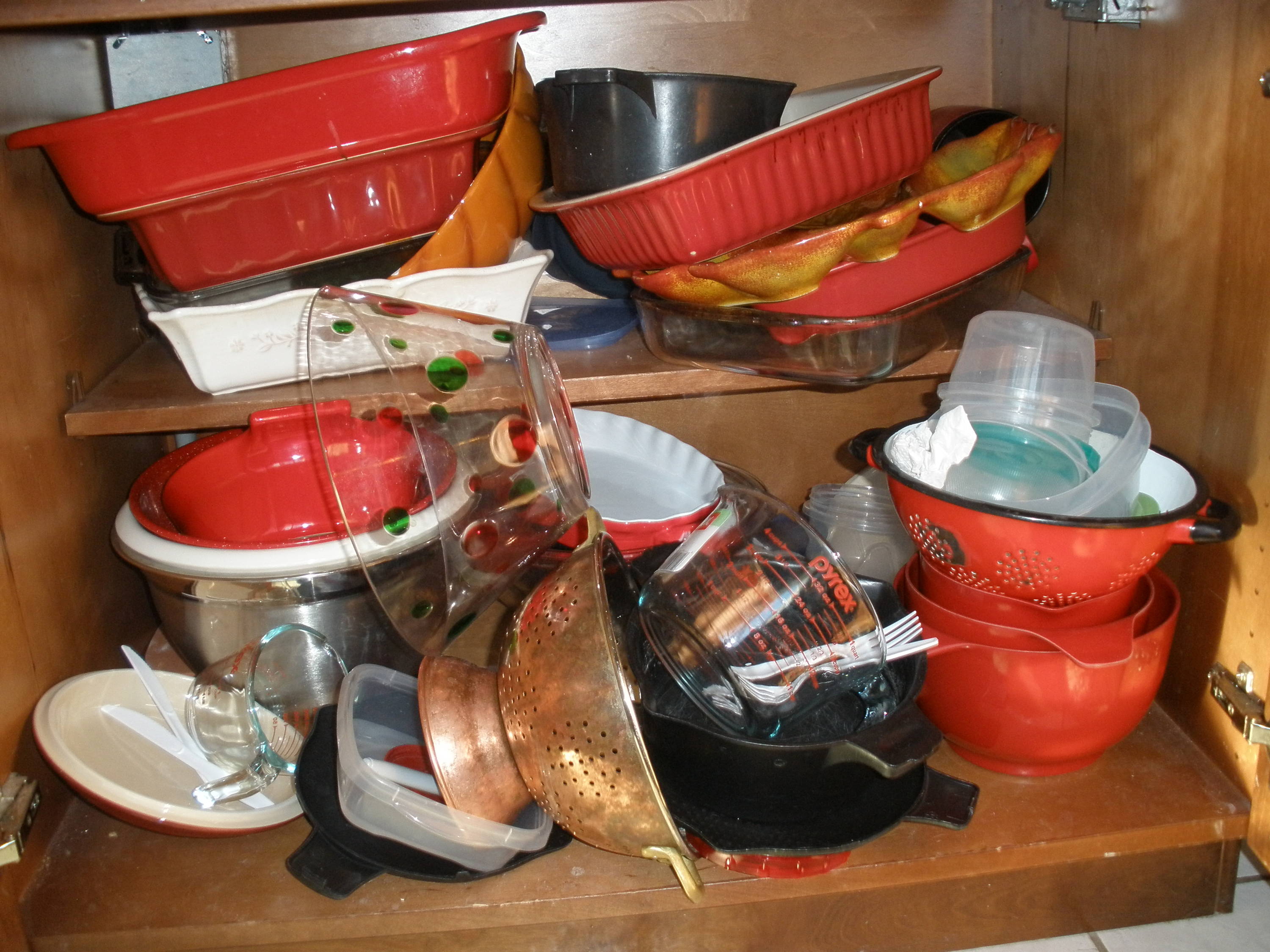 Are you sick of your cabinets looking like this?
Tired of getting on your hands and knees for that pot in the back?

Are you looking for the lid that's all the way in the back?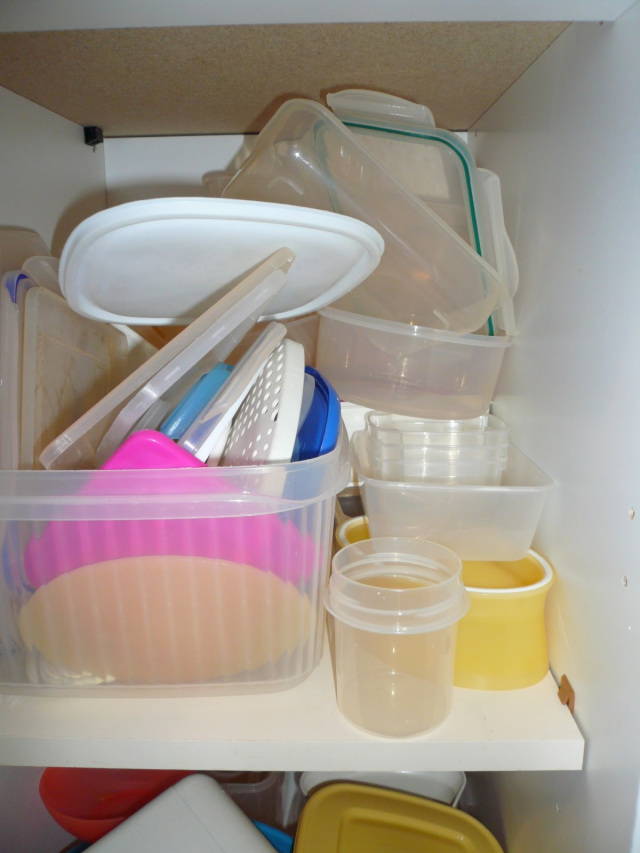 What if your cabinets could look like this?!
And..what if you didn't need a contractor or a carpenter to install them?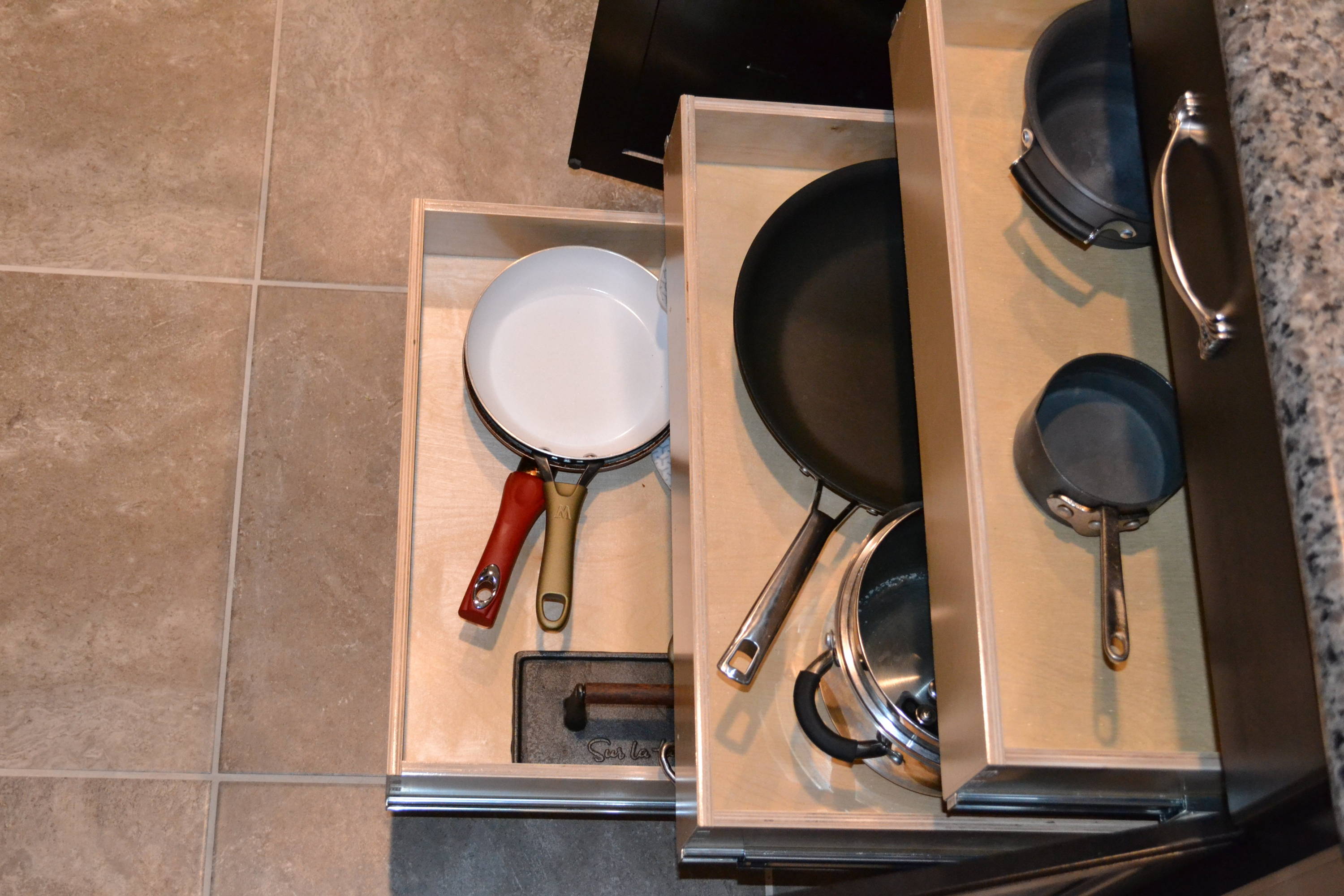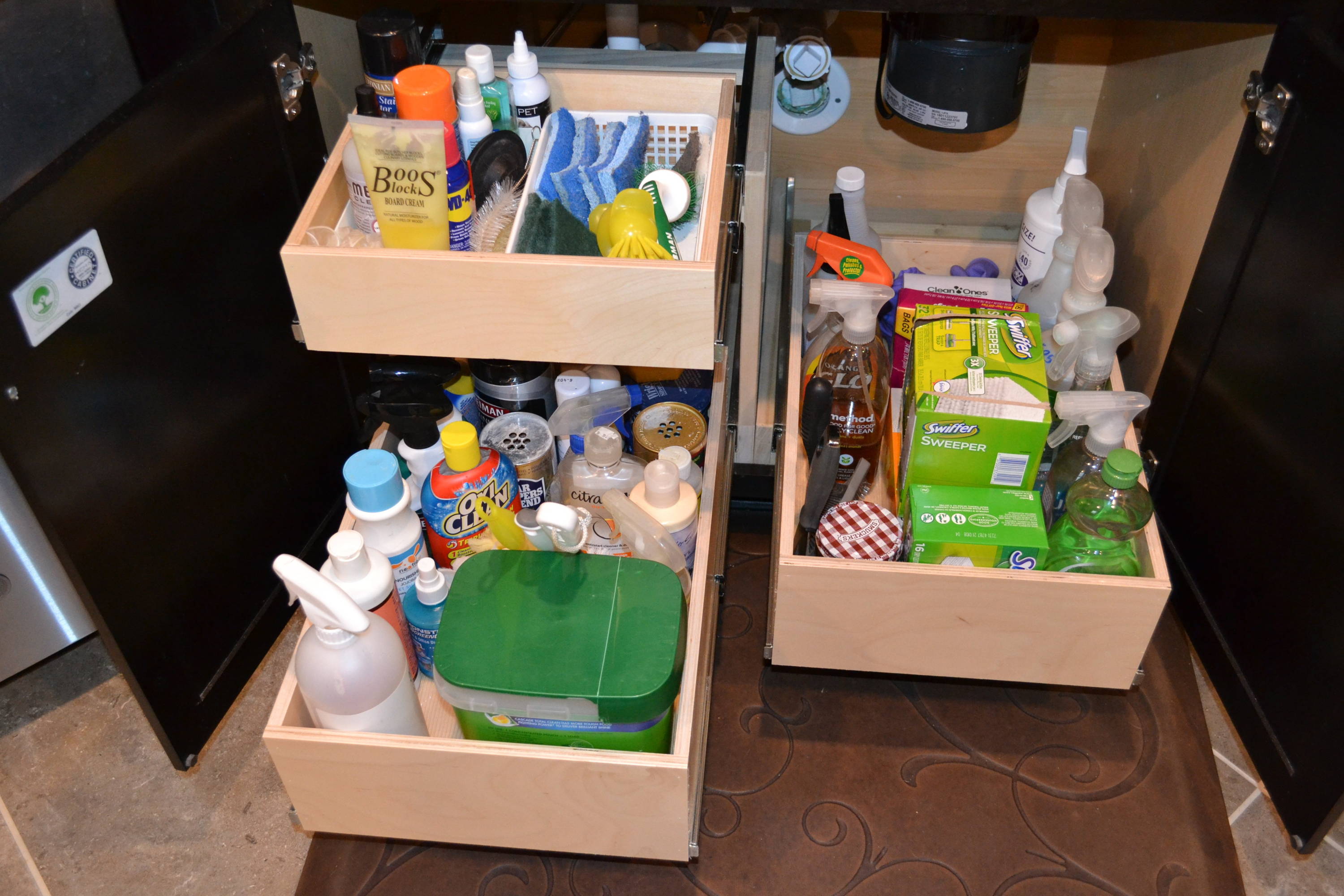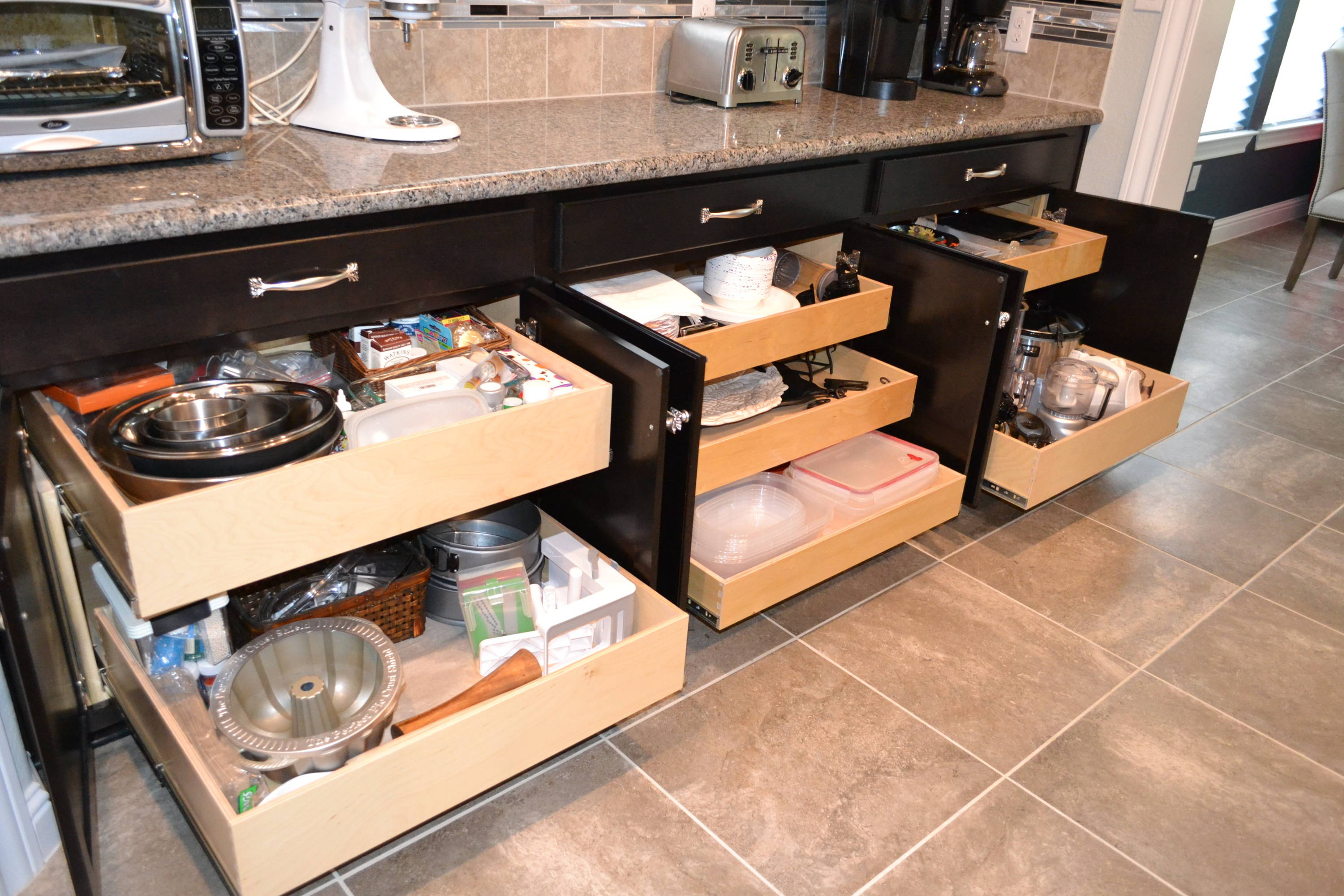 Are you taking advantage of all the space in your cabinet?
Gain 50% more storage!
Not only will you get more organized, by adding a second of third drawer, you maximize the space and usability of your cabinet!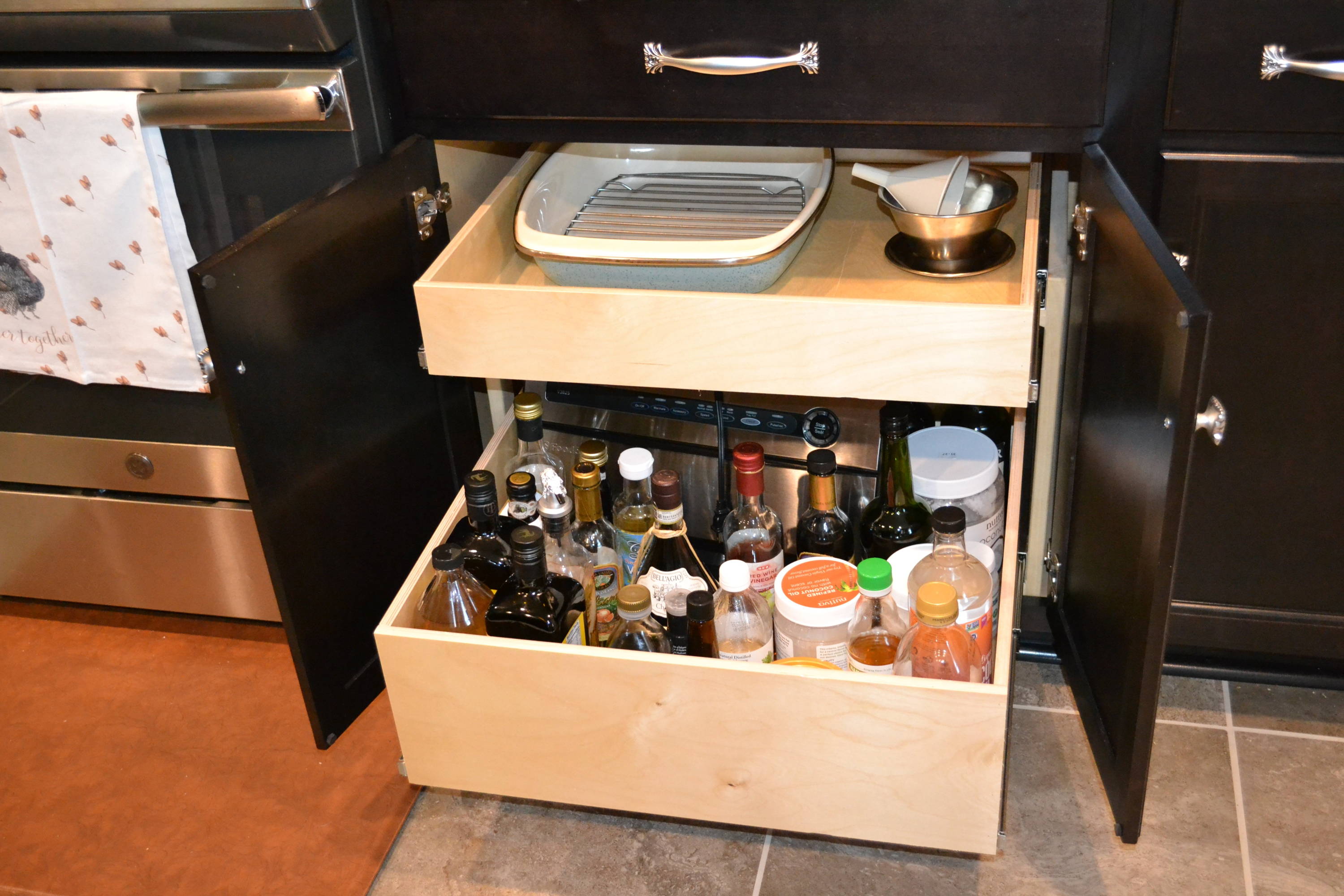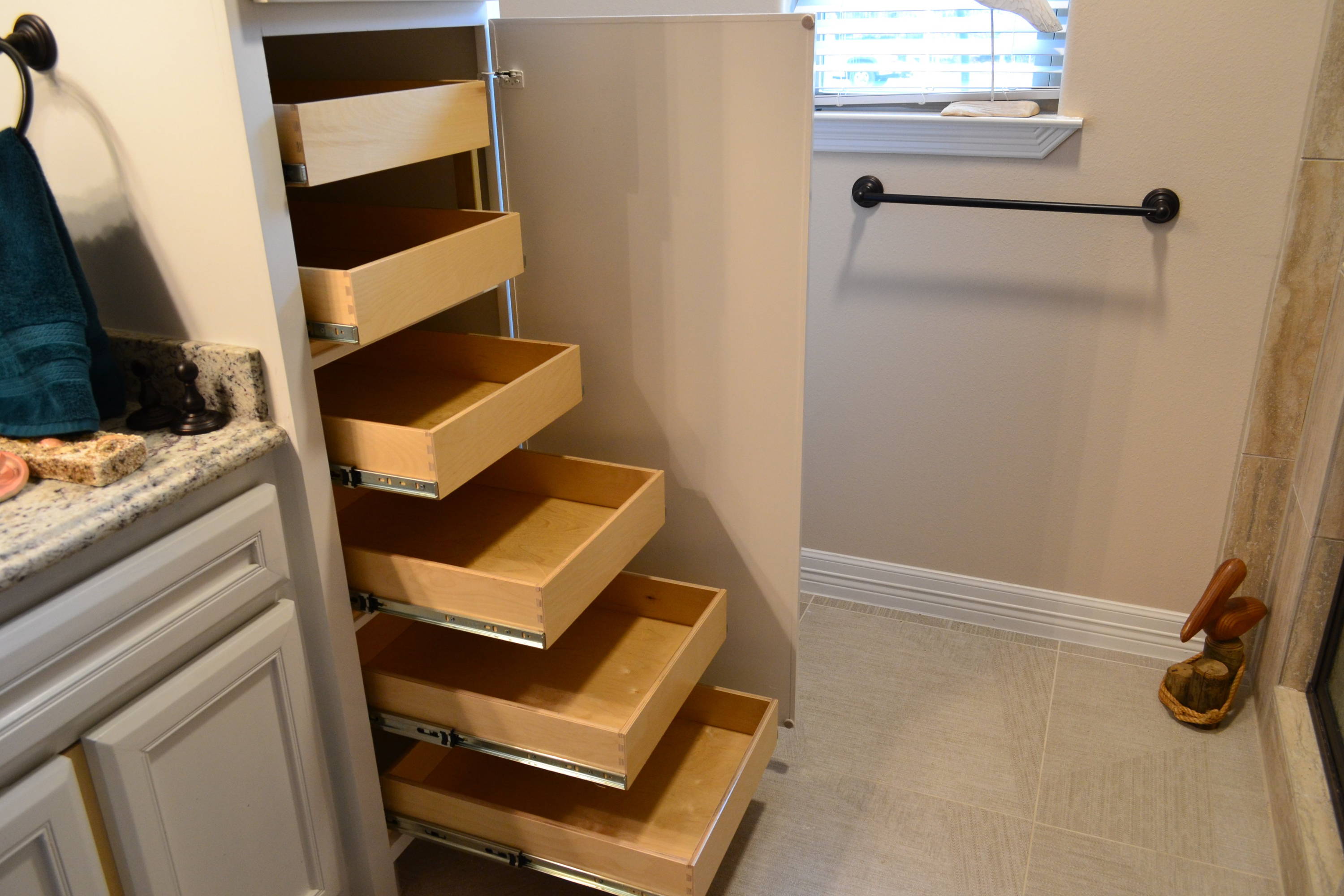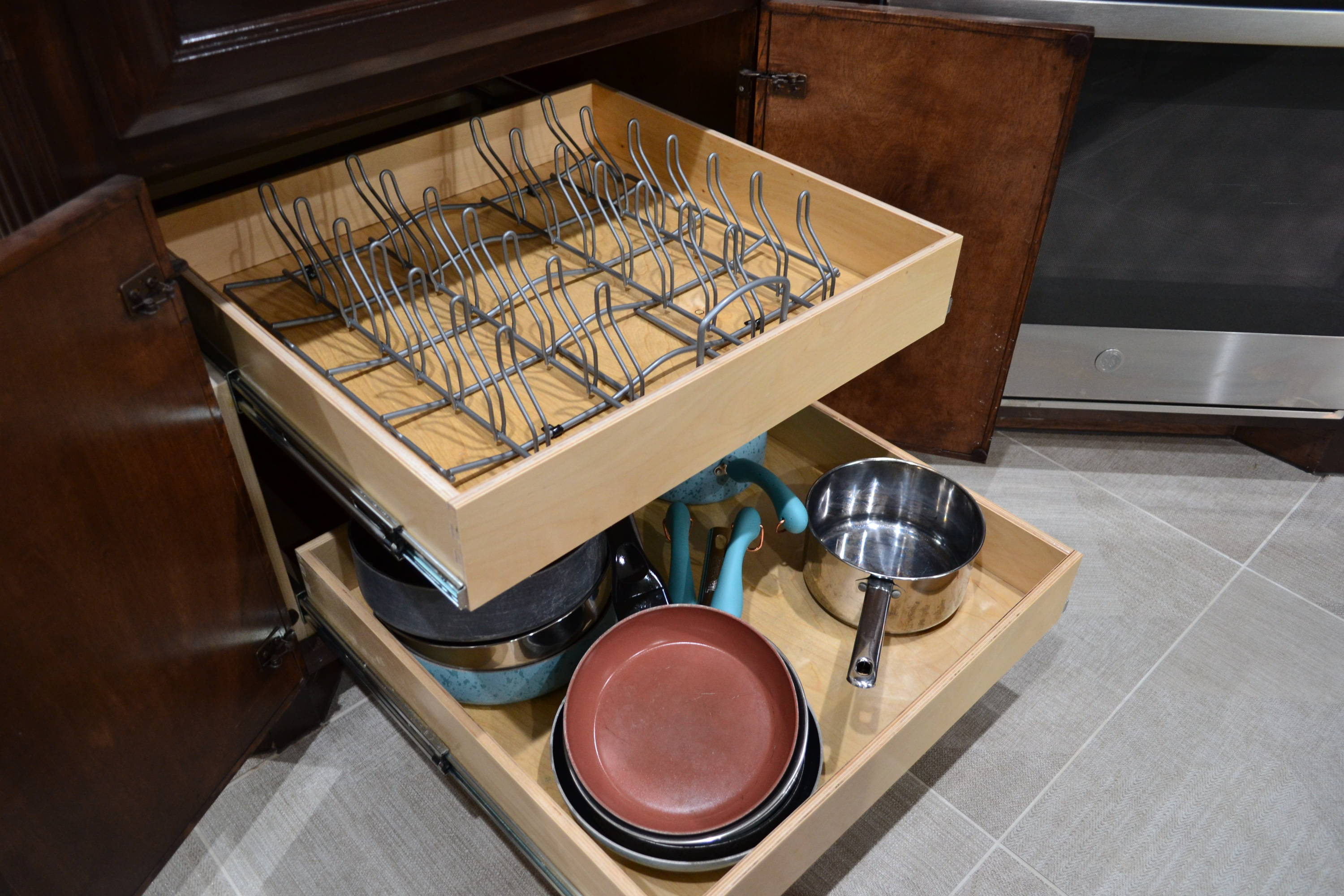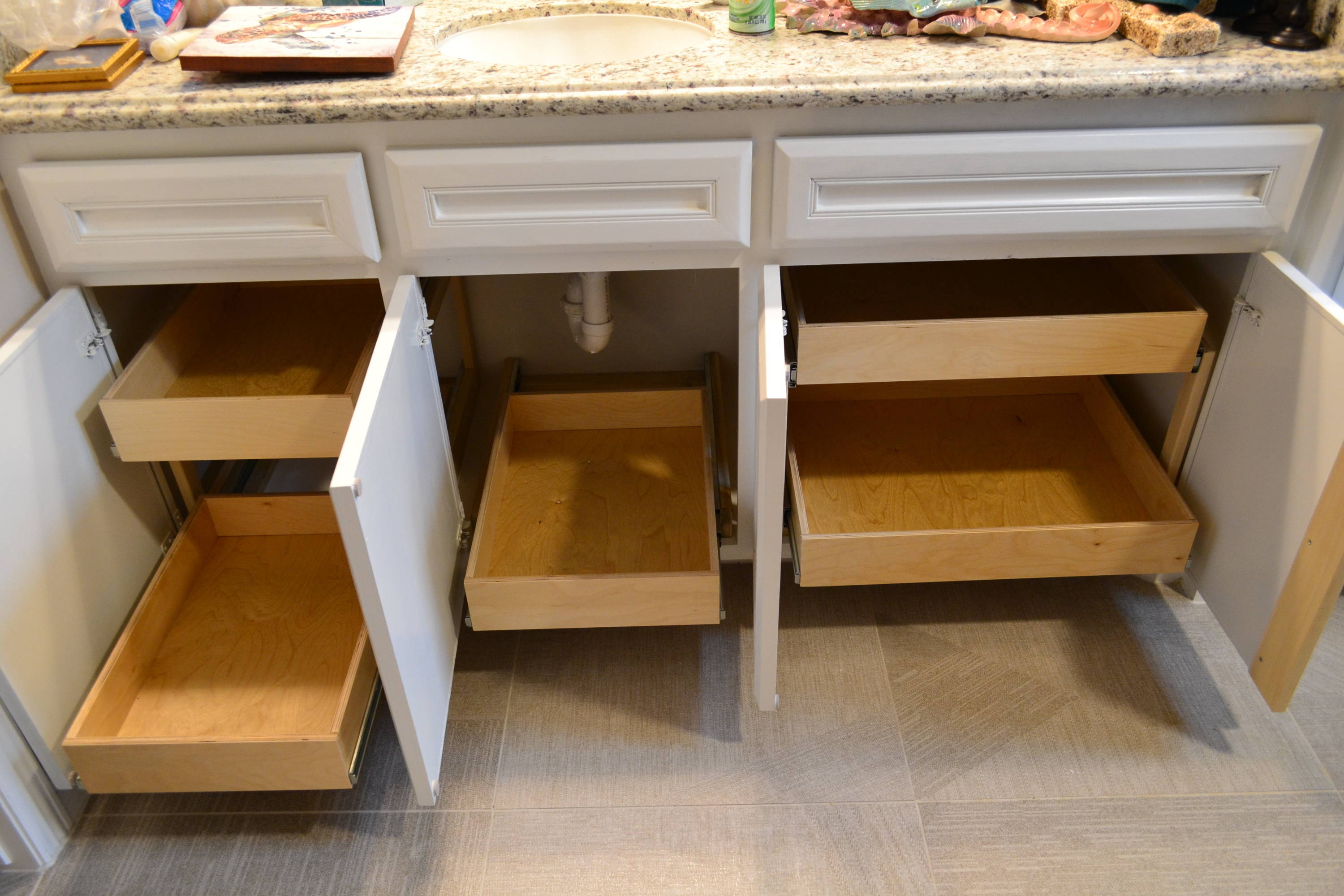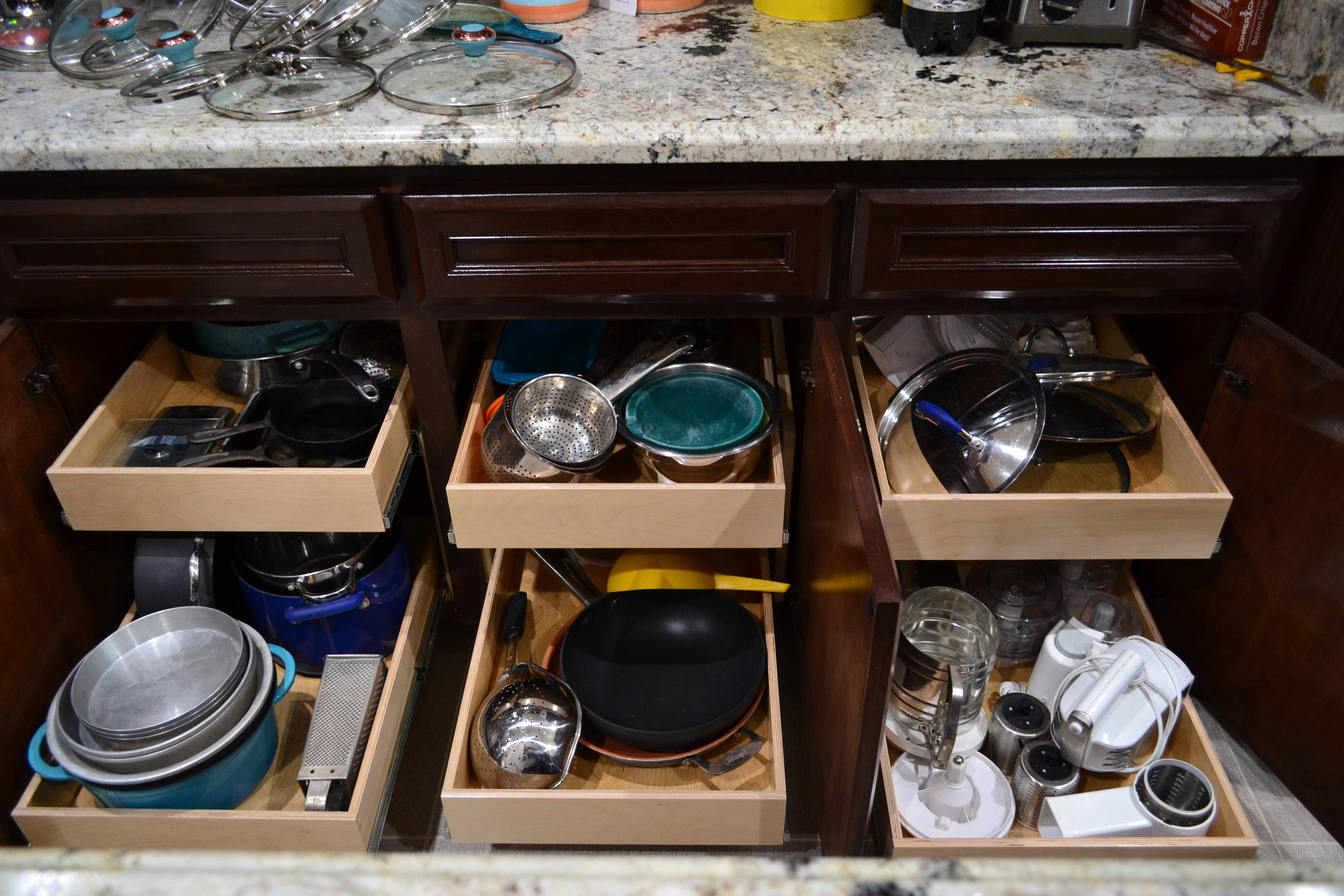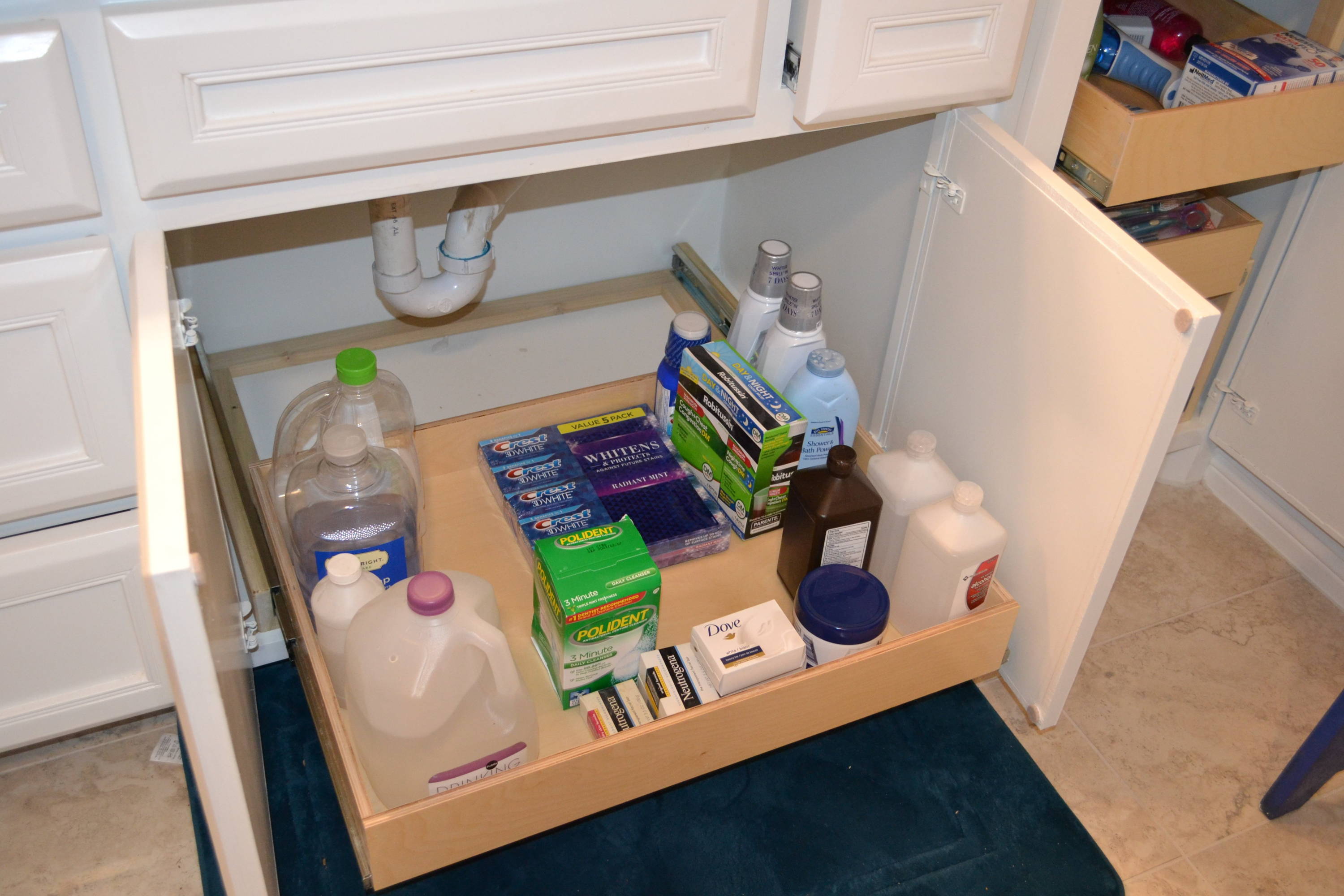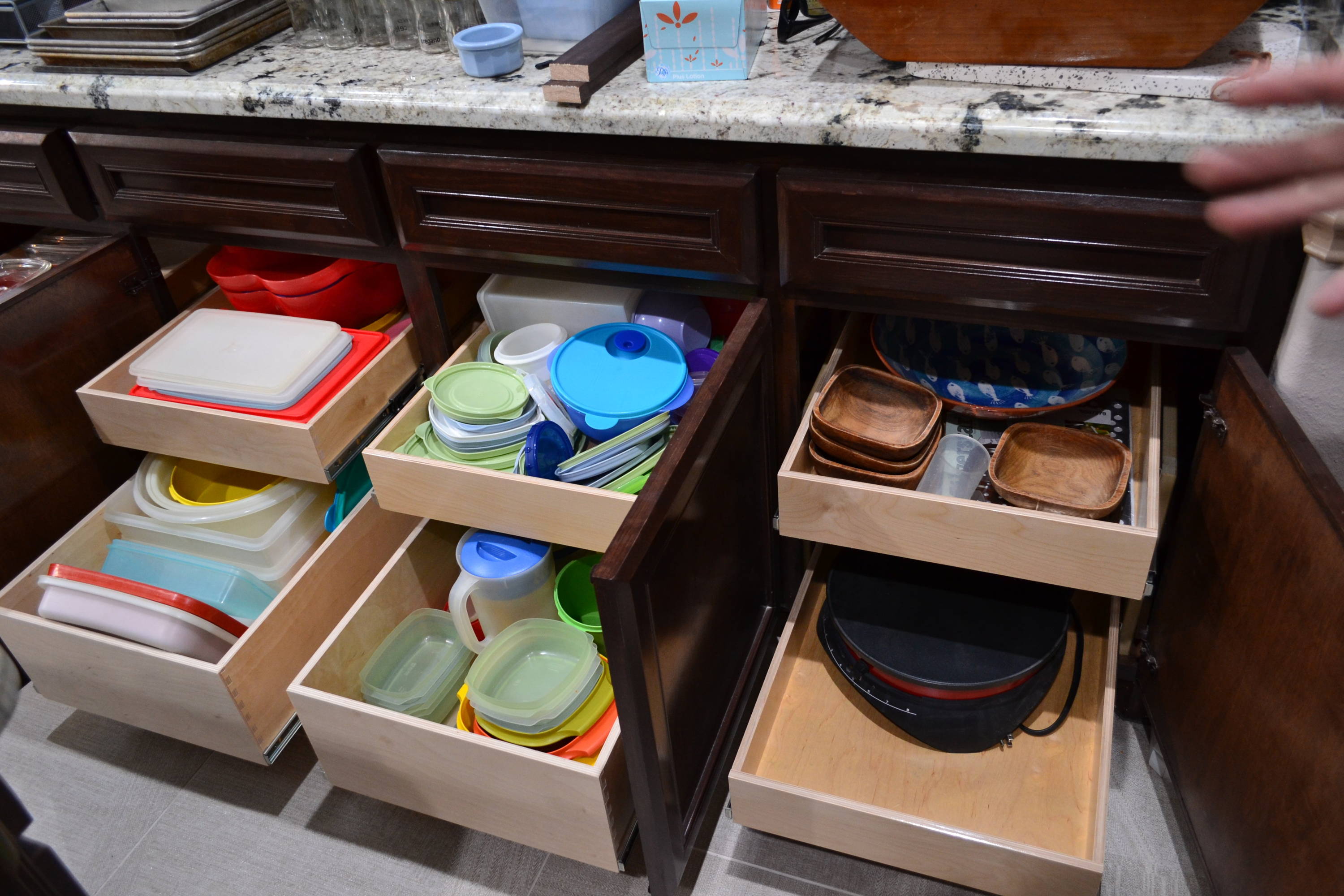 Our unique framework is one of a kind!
We custom build the framework and drawers to your cabinet's dimensions
NO ASSEMBLY REQUIRED
No climbing in your cabinet to instal guides
No guesswork
No hassle
The unit simply, slides right in!
We guarantee installing these units will be as easy as taking out the trash!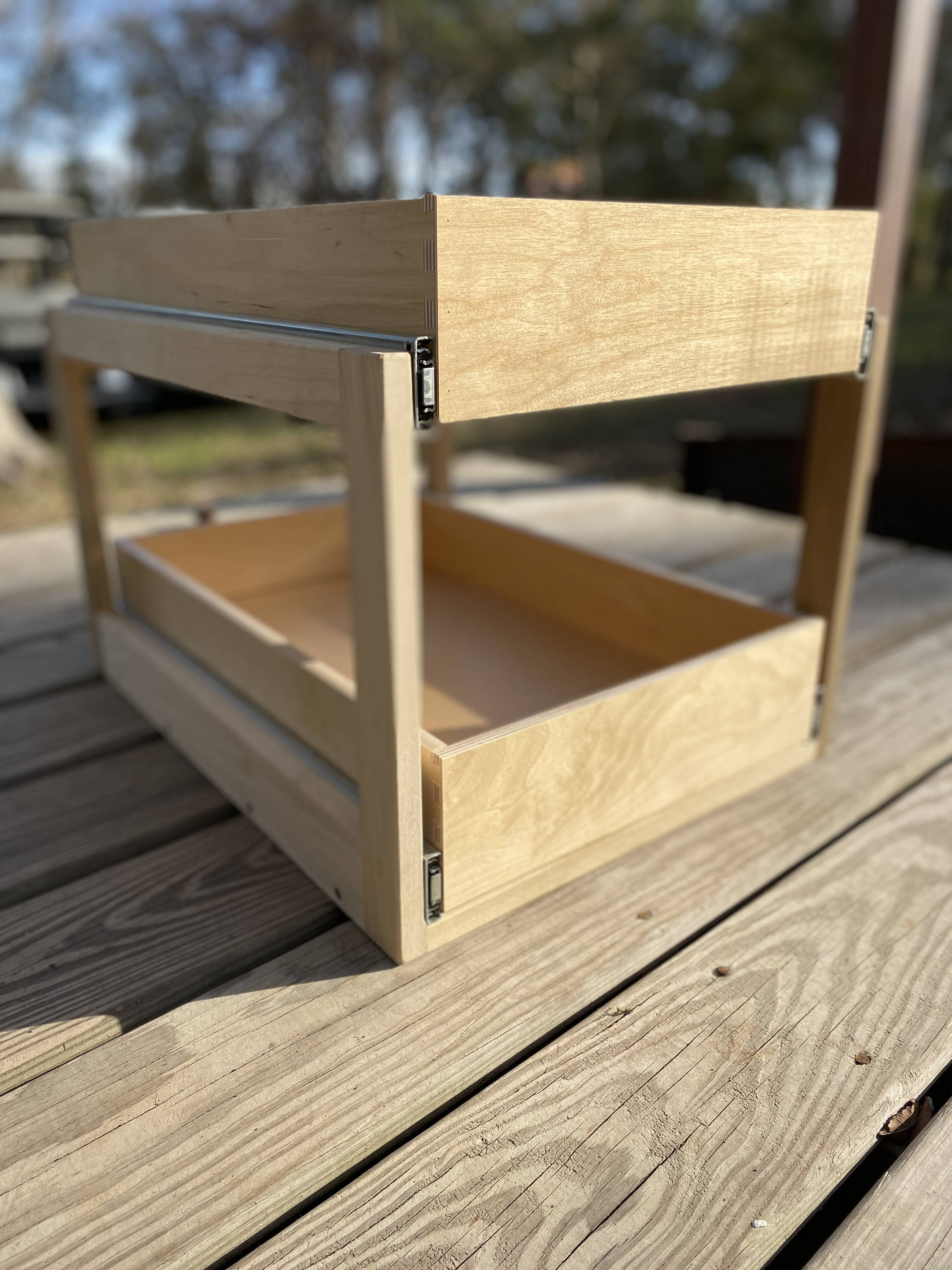 Here's what people are saying about our units!
"Buying pull out drawers was the best
purchase I made all year!"
Meagan O
"I saw other slide out drawers on another site and they were asking 2x as much! Quality and was not even close compared to these. I had to get it for my wife, she's always hosting parties and needed more space in the kitchen! This was worth every penny."

James R
" Installing the double drawer unit was so easy I didn't even have to ask my husband for help! lol. They fit perfect, I can't wait to order more for the rest of my kitchen! "

Marry H
"I've been in construction all my life and when I say these are high quality, I mean it! Other products don't even compare. Good job ICS!"

Keith W
It all starts with giving us your cabinets dimensions.
We will custom build the units to your cabinet's size.
We will need to know the Width, Height, & Depth of your cabinets.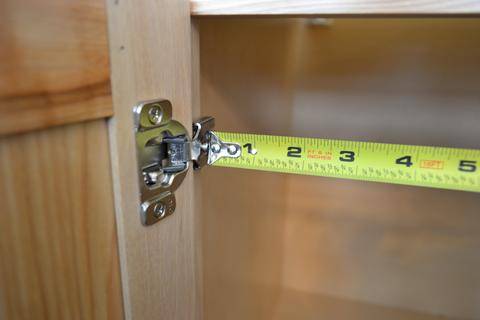 Units are custom built, shipped, & delivered within a week.
Your slide out unit will arrive pre-assembled, ready to install!
There is no assembly required!
Our framework will slide right into your cabinet.
It's so easy, anyone can do it!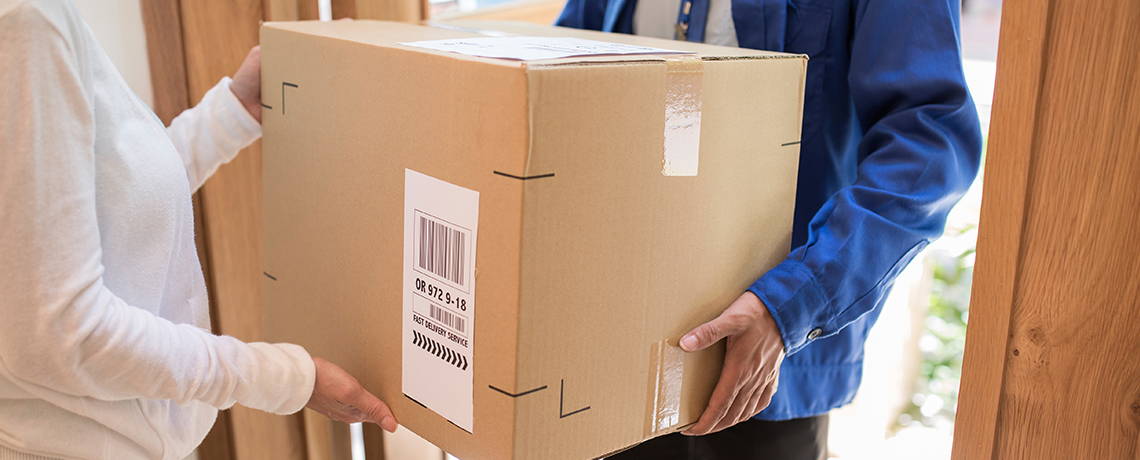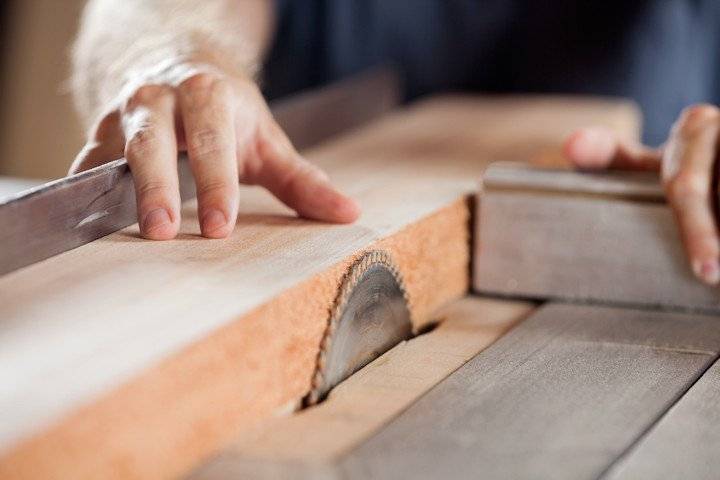 A satisfied, organized, happy customer!
You won't be able to imagine any cabinet in your home without them!
Stop putting off getting more organized, order today to upgrade your kitchen!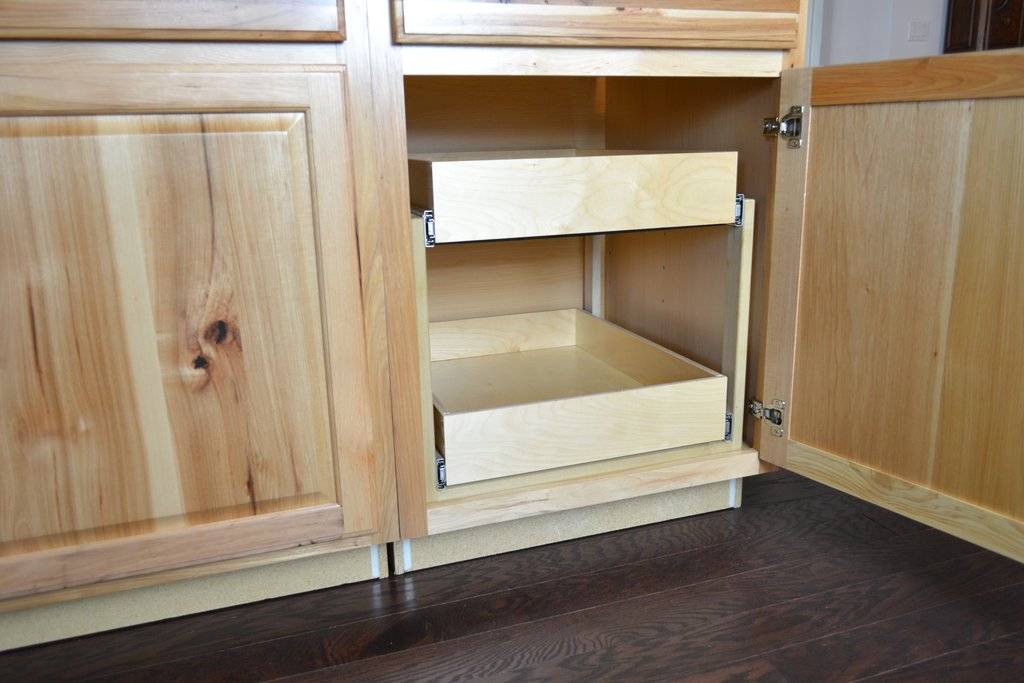 All drawers are dovetailed.
All of our drawers are handcrafted from 7 ply baltic birch.
All drawers and shelves come with a very durable UV clear finish
We only use heavy duty, full extension guides, 100lbs capacity, and there is no extra charge.
We want to bring value and quality to your home!
REQUIREMENTS FOR INSTALLATION = Tape Measure, Screw gun.
The best part = Installing your units will only take a few minutes!
Watch these videos to see how
easy your installation will be!
This video will explain how we want you to measure your cabinets.
This video will explain how to install your units once they arrive.
We offer 3 styles of pull-outs
Click on desired style to begin your order